Bennington Potters Wedding Registry
Start your own Wedding Registry, Gift Registry or Wish List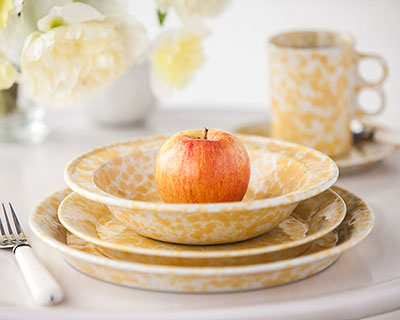 To start your own Wedding Registry, Gift Registry or Wish List, create an account or log in (you can edit and manage your existing registry here too).
From the unique New England charm of our handmade stoneware Bennington Banneton to the refined elegance of a complete Classic Dinnerware set, Bennington Potters has unique handcrafted pottery suited to your Gift or Wedding Registry - no matter how modest or extravagant.
Take the guesswork out of choosing the perfect gorgeous glazes and must-have accessories, and setup a Wishlist of your Bennington Potters favorites to complete your dream Wedding... Get started on creating your Registry now!
---