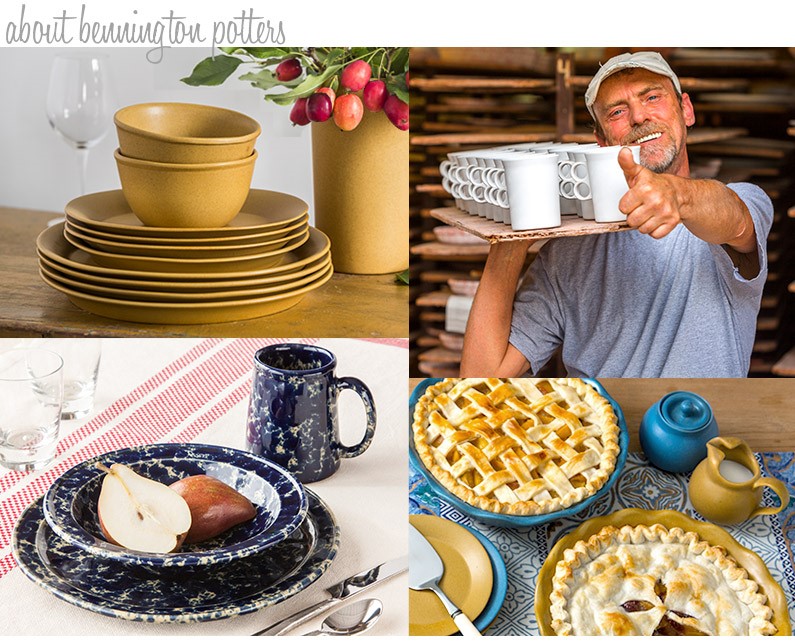 About Bennington Potters
Bennington Potters began with a mission. David Gil, founder and owner operator from 1948 through 2002, was determined to design and bring to market beautiful, well-made ceramics in a production context. His artistry, his technical creativity, his commitment and his tenacity were the driving forces behind his vision and built the remarkable company that survives and thrives to this day. Inspired both by David, and his legacy -- a sacred cargo now in their hands -- those who worked with him continue along this path.
Bennington Potters carries on the mission to make beautiful pieces offered at the lowest possible prices for everyday pleasure. Our artisan-crafted stoneware has always been made in America, right here in the Potters Yard in Bennington, VT. Our small Vermont company thrives by keeping the old, taking on the new, responding to changing times and practical circumstances, learning by doing.
Stores and Factory closed for now.
Our website is open, we are shipping, and we are here to answer your call or email.
Bennington Potters Yard
324 County Street
Bennington, Vermont
800-205-8033
Bennington Potters North
127 College Street
Burlington, Vermont
802-863-2221

Our founder, David Gil